Online Learning Collective
Exploring the Jesus-Centred Way
in a Polarized World
We're excited to be offering a six week, cohort-based learning community featuring facilitated small group learning, weekly spiritual practices, live interaction with thought leaders, optional one-on-one coaching, interactive online forums, and expert-curated learning resources.
Together, we'll explore six aspects of a Jesus-centred life that are essential to peacemaking in these polarized times.

#
Who's this for?
Online Learning Collectives are designed for highly motivated leaders seeking a brave, safe community to be unsettled, challenged, and equipped with the implications of the Jesus-centred way in a polarized world. Learn with other hungry leaders from diverse contexts how to put Jesus back in the centre.
This is for pastors, leaders of Christian organizations, kingdom-minded business leaders, and those eager to be uncomfortably renewed in the radical call of discipleship to Jesus.

#
What will we explore?
The implications of Jesus' core message and vocation for discipleship, mission, and nonviolent peacemaking enemy love

How to hold a theologically centred-set/third-way posture in a polarized world

How an overly Eurocentric Gospel can stifle ethnic and racial diversity in churches

How a Jesus-centred faith compels us towards justice and racial reconciliation
#
What can I expect?
Weekly Jesus-centred spiritual practices to transform your life

&

ministry

Three optional one-on-one coaching sessions with an experienced Jesus-centred coach

A combination of interactive online forums and small group learning

Professionally curated learning resources (texts, videos, podcasts, etc.)

Jesus-centred equipping you can take back to your ministry context

Live weekly engagement with a range of thought leaders
#
What others are saying
"The content was great. Challenging and transformative. The interactions with thought leaders were priceless. The relationships gained are ones that will last a lifetime. The transformation brought is beyond words… Jesus has been made more real to me than ever before." - Josh, Podcaster
"We got to wrestle through these difficult subjects together and to hear what God is doing around the world through others and the struggles that other leaders are facing … It created a learning environment that was not only safe, but brave." — Christine, Lead Pastor
"Over the course of the past several years I've felt an increased leadership burden. The Jesus Collective OLC was a game changer for me; I now feel more optimistic in my ministry and leadership." — Evan, Lead Pastor
"The OLC exceeded my expectations. When my friends and family asked me about the class I said it was one of the hardest things I have done in a long time AND I love it. It stretched me theologically and intellectually." — Gail, Church Leader
Rici is a Co-Pastor at On Ramps Covenant Church in Fresno, California and founder of Carry The Word, an organization to help women discover, discern, and develop their preaching and teaching gifts. She is a worship educator, leadership developer, and parish pastor of her 6,800-person Lowell Neighbourhood.

Rici Skei, Pastor

On Ramps Covenant Church, Fresno
Keith is a storyteller, speaker, church planter and Lead Pastor. He holds a Masters degree in Organizational Leadership from Malone University and has over 10 years experience working in Residential Treatment Centers for at-risk teens. Keith is committed to building multiethnic communities that follow Jesus in the way of love, peace, and reconciliation.


Keith Smith, Lead Pastor

Gateway Church, Wooster, OH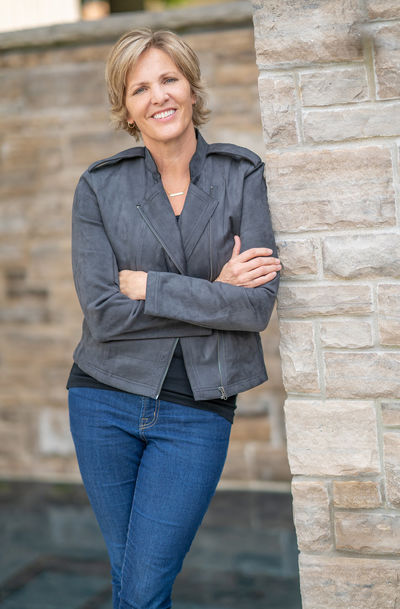 Danielle's aggressive compassion has served people firsthand in countries all over the world — from establishing justice departments and church plants, to launching global anti-trafficking initiatives, to creating new initiatives to mobilize people towards transformational living. Danielle trains, advocates, and inspires people to live differently.

Danielle Strickland, Author

Toronto, ON
Greg is a former atheist, theologian, author, and senior pastor of Woodland Hills Church in St. Paul, Minnesota. He holds a PhD from Princeton Theological Seminary and has authored or co-authored 18 books, including the best-selling and award-winning Letters From a Skeptic and The Myth of a Christian Nation.

Greg Boyd, Senior Pastor

St. Paul, MN
Brad Jersak is an author and teacher based in Abbotsford, BC. He serves as a reader and monastery preacher at All Saints of North America Orthodox Monastery. Brad has published several books including A More Christlike God: A More Beautiful Gospel and A More Christlike Way: A More Beautiful Faith.

Brad Jersak, Author

Abbotsford, BC
#
Online Learning Facilitators
Who's leading this Online Learning Collective?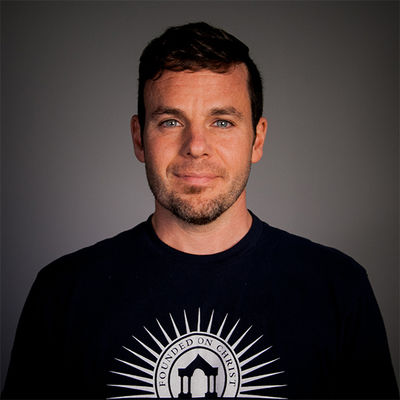 Jon Hand
Online Learning Collective Course Facilitator
I'm a third-generation pastor and life-long student of pastoral ministry. I've been in pastoral ministry for over two decades, working as a youth pastor, church planter, denominational leader, consultant to business leaders and churches, and pastor to pastors. I'm an ICF Professional Level Coach, provide Enneagram informed soul coaching for personal transformation to church and business leaders in the US, Canada, and UK. I'm co-founder of Transformational Coaching and am a Kineo Coach. I also give leadership to the equipping and leadership formation aspects of Jesus Collective.
Keith Smith
Online Learning Collective Course Facilitator
I'm a storyteller, speaker, and the Senior Pastor of Gateway Church in Wooster, Ohio. I come alive when sharing about the mystery and beauty of the gospel and the finished work of the cross.

#
Course Schedule
Time Investment:
15

hours/​week
Zoom Gatherings (Wednesdays from

1

:

00

 – 

3

:

15

PM

ET

): Bi-weekly facilitated smaller group for peer coaching and deepening the learning

3

high impact coaching sessions (optional)

Curated weekly assignments for reflection, communal response, and application in the online platform

Curated weekly learning resources

Spiritual practices
Zoom Gatherings (Wednesdays from
1

:

00

 – 

3

:

15

PM

ET

)
Kickoff — October

6

Week

1

 — October

13

: Jesus redefines religion
Week

2

 — October

20

: Jesus, political power, and racial reconciliation
Week

3

 — October

27

: Jesus redefines family
Week

4

 — November

3

: Jesus' radical call to loving enemies
Week

5

 — November

10

: Jesus' radical vocation and call to the margins of society
Week

6

 — November

17

: Implications of the cross and resurrection in a polarized world
#
Course Costs
Regular Rate *
Non-Partners: $495 CAD / $410 USD**
Jesus Collective Partners: $250 CAD / $210 USD**

*plus the purchase of two books
**USD rates are approximate based on current exchange rates
Curious about Jesus Collective Partnership? Let's talk.
Stretched financially? Let's talk.
Because coaching has been a high ranking component of past OLCs, we're offering a high impact, three-session Coaching Bundle. With a price adjustment, participants can partner with trained coaches who know Jesus Collective and who excel at catalyzing leaders professionally, personally, and spiritually. Please indicate your interest in your application and during your interview.