God is at work raising up a movement of churches, ministries, and disciples all around the world that are passionate about advancing a Jesus-centred, Jesus-looking Kingdom.

This is a movement with roots in the Anabaptist Radical Reformation, but one that welcomes Jesus followers from a wide range of backgrounds and contexts to the party. We place Jesus at the centre of everything, choosing in our differences to unite around him in a polarized world.

But this movement is still fragmented, under-resourced, and without an identifiable voice or relational hub. We exist to meet this important need.

What We Do
Many leadership development and network organizations excel in one of these areas: relationships or resources. Jesus Collective is unique because we do both exceptionally well — or so we're told!
Jesus Collective strengthens the Jesus-centred movement by connecting people together. We often hear people remark that through Jesus Collective they have ​'found their people'. These connections provide peer resourcing, network effects, the ability to create Jesus-centred tools together, and doing together what we could not do alone.
This can look like Hubs, Unite gatherings, Partner Summit, Super Hubs, and in-person regional gatherings.
Jesus Collective creates resources to fuel the Jesus-centred movement and provide vision for a more hopeful and relevant vision of Jesus (or Christianity) in this cultural moment. These resources bring greater attention to this movement within the broader sweep of Christendom and equip Partners and Friends to share resources that can introduce more people to this unfolding movement — of a more hopeful Christian expression centred on Jesus.
This can look like blogs, podcasts, books, articles, videos, and the shared resource library on the Jesus Collective platform.
By combining the relational and resource aspects of our work together into a format that helps curate learning environments, Jesus Collective focuses on some of the unique challenges facing leaders and ministries within a Jesus-centered framework.
This can look like Online Learning Collectives, Curated Pop-up Conversations (these are new), Workshops, etc.
What Guides Us
We believe that the following Values should be evident to everyone at Jesus Collective — whether on staff, volunteering, in partnership, or just getting to know us. We keep each other accountable to living these values each day.
We recognize that each of us has things to contribute and things to learn. We offer our own gifts generously and practice hospitality toward the gifts of others. We lead with curiosity, assuming the other has something to teach us.
We welcome disruption and embrace discomfort as a space of transformation. We commit to putting ourselves in places we will be stretched and challenged. We bring our whole selves to engagement with each other and present our thoughts honestly.
We are generous with power, sharing it freely and using it where we have it to amplify others. We take seriously Jesus' model of self-emptying as the way of God. We practice mutual submission in all our engagements with each other.

We embrace the full diversity of Christ's body and seek to learn from each other in our differences. We root ourselves in our shared identity as followers of Jesus. Even in our disagreements, we recognize and acknowledge each other as members of one body.
We seek to integrate theory and practice, to go beyond new ways of thinking to new ways of being. We pursue the integrity of alignment between our claims and character. We open ourselves to the Spirit's work, transforming us more and more into Jesus' likeness.

Who is Jesus Collective For?
In order to multiply our impact on the Kingdom, we're focused on equipping churches and ministry leaders to make more disciples and transform their communities. We're a relational network for churches and leaders who:
Resonate deeply with Jesus-centred values and have a high value for scripture, regardless of context, label, or background.

Believe that now is the time to bring together and resource this Jesus-looking Kingdom movement.

Want to champion a ​

"

third way" – caring deeply about their convictions while loving and learning from others who may disagree, and choosing in their differences to unite around Jesus in a polarized world.
Want to go beyond ​

"

beliefs," rolling up their sleeves to learn, live, and share the Jesus-centred way of life and leadership alongside like-hearted peers and churches.

Are hungry for belonging, formation, and practical equipping to support forward-thinking mission and growth in our increasingly post-Christian context.

Value collaboration and sharing among aligned but diverse leaders and church expressions from a variety of backgrounds.

Are part of an existing church, ministry, or network that could both benefit from and contribute to the strength of the network.
"It's difficult to find a trusted network of like-minded relationships & resources that has a distinctly Jesus-centred ethos. Being connected with Jesus Collective is a huge value for an urban church revitalization like ours!"

Shelby & Anne Boese, Lead Pastors

Pilgrim Church, Vancouver, BC
"Jesus Collective has provided me with a space where I can journey with other Jesus-centred leaders. It provides an atmosphere of mutual support and challenge in that journey and a place where I can contribute my gifts."

Paul Kiss, Senior Pastor

New Life Church, Collingwood, ON
"I'm excited to be part of this network alongside diverse but like-minded peers and am already taking back language and equipping that I can share in my church & ministry context to help us live out the Jesus-centred way."

James Thompson, Pastor & Ministry Leader

Berwick, VIC, Australia
"As a pastor, I hunger for connection with others across the movement who we can learn from and share what God has blessed us with. Jesus Collective is creating that space and I'm pumped to be part of it."

Melissa Ytsma, Pastor

Richmond Hill, ON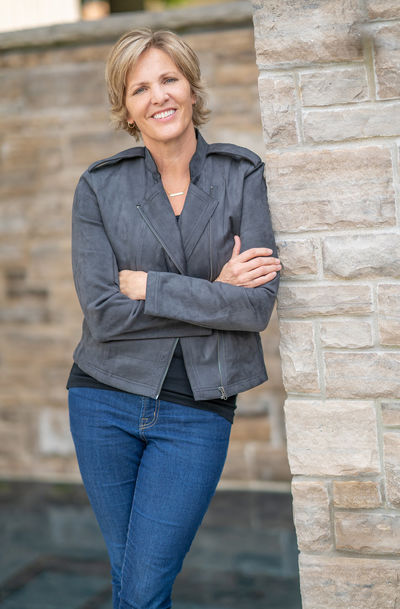 "I love that Jesus Collective welcomes women & men leading from all different walks. Yet everyone here shares a radical commitment to place Jesus at the centre. It's a relational community that wrestles with what that really means for life and leadership."

Danielle Strickland, Author, Justice Advocate, Communicator

Toronto, ON
"Jesus Collective brings together leaders & churches who resonate with Anabaptist values, keeping Jesus at the center, and working to equip leaders & churches from diverse backgrounds on how to live and love like Jesus."

Hank Johnson, Senior Pastor

Harrisburg BIC Church, Harrisburg, PA
"There's a Spirit-led movement afoot that's about getting back to all things Jesus — the true Good News. We love that Jesus Collective is creating space for us to practice and advance the peaceful Jesus Way in unity together."

Jill & David Hines, Pioneer Mission Leaders

Methodist Church, Northern Ireland
"We value the Jesus-centred theology, but also the practical focus on leadership formation support for women and the opportunity to unite with others who care deeply about bringing Jesus' love to our communities and our world."

Ken Shigematsu, Senior Pastor

Tenth Church, Vancouver, BC
"At Commons, we're fascinated with the Bible but we worship Jesus. We're a young, growing church, and Jesus Collective offers us a place to find like-minded friends for the journey who share a desire to place him at the centre of everything."

Jeremy Duncan, Lead Pastor

Commons Church, Calgary, AB
"Being a Partner enables us to bring insights from the global south in the shaping of Jesus Collective's approach to propagating a Jesus-centered view of life and Christian community, while being encouraged by the experiences and lessons of others from different contexts."

Edem Morny, President

Simply Christ Ministries, Accra, Ghana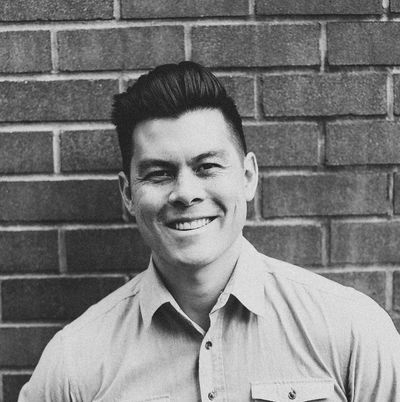 "Jesus Collective has introduced me to language, resources, and fellow travelers that help me imagine, lead and practice in a Jesus-centered way."

John Hau, Lead Pastor

Reality Church, Vancouver, BC
Kids and Youth Curriculum
To claim to be a Jesus-centred movement and overlook kids and youth ministry would be a huge miss. We care deeply about equipping parents, guardians, and churches with high quality Jesus-centred curriculum to help develop lifelong followers of Jesus. We've partnered with RaiseUpFaith to offer a full suite of video-based teaching that includes lesson plans, activity pages, and take-home materials.
This curriculum is one of the amazing resources available to Jesus Collective Partners at a discounted rate, but it's not exclusive – anyone can subscribe directly to the curriculum today and start using it with your students this week. Check out Raise​Up​Faith​.com.
For many years, this Jesus centric theology has resonated with me. It's something that's been refreshing in my journey — to be around people who see through that lens. And I've also really appreciated, from the very beginning, the emphasis on embracing diversity in lots of ways.

Melissa Burke, Worship and Pastoral Care
I learn from talking with other people who are on the same journey. Being able to collect all of these people together in a network and talk with them and share with them in a relational way, is a way for me to grow in my own discipleship. And as we grow, that has huge influence on the churches that we lead.

Rick Shafer, Pastor of Discipleship Ministry
What's at the centre of this network?
Notice how we phrased this question? Yep, that was on purpose.
Jesus Collective is a centred-set peer community, with Jesus as our centre. This means that while we take our shared theological core seriously, our goal is to go well beyond simply ​"believing the right things" or using a list of beliefs as a divisive fence that separates who's in from who's out. Instead, the orientation of our hearts – and our ongoing movement – towards the person of Jesus is what defines and unites us as a network. He's the central focal point of our faith and lives. We're a relational network seeking to live, share, and call others to the Jesus Way, remembering that Jesus identified those who love him as those who obey his teachings.
Having said that, the way to create greater gravity in a centred-set galaxy is to make the star at the centre bigger. So, we invest heavily in creating a strong theological foundation, sharpening the Jesus-centred faith expressions at the core of Jesus Collective while inviting conversations about these ideas and practices in the context of centred-set relationship. We understand that the process of shaping our faith and ministry is often long and incremental for churches and leaders.
We seek unity with all Christians along the way, creating space to wrestle honestly with theological, ethical, and practical issues, while embracing and learning from those with whom we disagree. Some of us might call this a ​"third way."
Are we making this stuff up?
Nope. Our roots are in the Anabaptist Radical Reformation of the 16th century, and this very much influences our DNA as a network. But, more importantly, we're not hung up on labels. So while we value and celebrate this history and tradition, we bring it to Jesus Collective with open hands, focusing on a greater interest – uniting around the Jesus-centred theology, values, practices, and Kingdom vision we share in common with more and more Jesus followers from diverse contexts around the globe. We want to live this out in fresh ways in our 21st century, increasingly post-Christian world.
In this movement we see modelled a radical commitment to following Jesus that stands in contrast to what so many people believe about God and the Church. We believe that the ultimate truth of the Trinitarian God and all Christian authority resides first in an embodied living person named Jesus. We start with Him; we derive our understanding of God, humanity, the Gospel, discipleship, salvation, church, revelation, and eschatology from Him. We interpret all scripture through Him. We shape our lives, church communities, and ministries around Him as beloved friends, lifelong apprentices, Kingdom citizens, and commissioned ambassadors. We joyfully share a Gospel that begins and ends with Him, taking the application of all of His teaching seriously, including non-violent enemy love, peacemaking, reconciliation, and forgiveness.
Want to learn more about the theological centre of our network?
Who is behind Jesus Collective?
We chose the name Jesus Collective for a reason. That's because this is a network that is about way more than any one church, uniting and resourcing a diverse range of leaders, churches, denominations, and ministries from across the movement. We're doing this together by forming a relational network comprised of giftings and contributions from a range of committed churches, ministries, and leaders, all passionate about uniting, equipping, and amplifying a Jesus-centred movement.