Jesus Collective Partnership
Partnership is the relational backbone of Jesus Collective — the core community within our network. Partners are the churches, ministries, and individual leaders that are relationally invested in Jesus Collective and together engaged in the vision and ongoing mission of the network. They're our peeps. They're our Family.
"It's been a breath of fresh air for me and I have only come to appreciate my connections here more and more as time goes on."
– Andrea Tisher, Lead Pastor & Jesus Collective Partner, Kamloops, BC
#
More About Partnership
Partners share Jesus Collective's vision and centred-set paradigm, both contributing to and participating in the activities of the network together. We're all different shapes and sizes, and come from different places and backgrounds, but what we have in common is our passion and commitment for placing Jesus at the centre of our lives and ministries. We are collaborators in a community on mission to help form and support Jesus-centred leaders and Jesus-centered churches.

Our Shared Centre offers an overview of the shared postures and faith expressions at the heart of our Partnership community.
#
What Our Partners Are Saying
"It's been a breath of fresh air for me and I have only come to appreciate my connections here more and more as time goes on. The ​'shine' isn't wearing off. Instead, as I get to know people and have more opportunities to participate, I am discovering that the authenticity goes deep and is contagious."

Andrea Tisher, Lead Pastor

Southwest Community Church, Kamloops, BC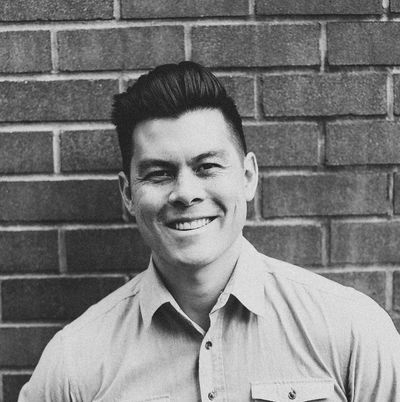 "Jesus Collective has introduced me to language, resources, and fellow travelers that help me imagine, lead and practice in a Jesus-centered way."

John Hau, Lead Pastor

Reality Church, Vancouver, BC
"I'm excited to connect with like-minded leaders and together share ideas and resources, with the goal of helping to shift the global church to be more Jesus-focused and more Spirit-led"

Tania Harris , Founding Director

God Conversations, New South Wales, AU
"Now, more than ever we need to stand together to share Jesus' uniting message of Love."

Frank Allen, Lead Pastor

The Tab, Lethbridge, AB
"Jesus Collective is a breath of fresh air in my ministry. There I meet brothers and sisters who face the challenge of following the discreet, bold and revolutionary path of Jesus. To be able to share experiences with them and pray for one another is deeply encouraging."

Guilherme de Paula

Pastor, Brazil
"There's a Spirit-led movement afoot that's about getting back to all things Jesus — the true Good News. We love that Jesus Collective is creating space for us to practice and advance the peaceful Jesus Way in unity together."

Jill & David Hines, Pioneer Mission Leaders

Methodist Church, Northern Ireland
"At Commons, we're fascinated with the Bible but we worship Jesus. We're a young, growing church, and Jesus Collective offers us a place to find like-minded friends for the journey who share a desire to place him at the centre of everything."

Jeremy Duncan, Lead Pastor

Commons Church, Calgary, AB
#
Partnership Highlights
Partner Hubs
Hubs are a primary way Partners stay connected, build relationships, and share learning together. Hubs typically include 10 – 12 leaders, meet monthly, and are led by peer Partners who are equipped and supported by Jesus Collective. Hubs can be geographically-based or arranged around a particular theme or context.
Partner Summit
Our annual Partner Summit is a chance to celebrate what God is doing in and through us, to deepen relationships, to welcome new Partners, tackle some Jesus-centred theology — all those good things. But this is primarily where we live out our collective ownership of this network by practicing community discernment — listening to what God is saying to us and speaking into the vision & priorities for the season(s) to come.
Partner Resource Library
We hear so often how hard it is to find high quality Jesus-centred resources that you feel comfortable using in your churches and ministries. That's why creating and curating useful ministry resources is part of Jesus Collective's vision. Partners have access to a growing multimedia library of highly-aligned, trustworthy resources spanning discipleship, spiritual formation, next generation, peace and compassion, diversity, theology, and much more; curated by and for our global Partner community and available through our online Partner Platform.
Relational Networking
Through our online Partner Platform, events throughout the year, and Partner Hubs, Partners are invited to grow their network of trusted relationships with other leaders and churches. Partners regularly invite each other to speak at their churches, consult with each other for fresh perspective on challenges they're facing, keep posted on job and volunteer openings across the collective, or just to build encouraging friendships with like-minded peers they may not have met otherwise.
Leader Formation
Forming Jesus-centred leaders is a key area of focus for Jesus Collective. Through a range of cohort based learning experiences, workshops, innovation labs, interaction with thought and practice leaders, and leadership coaching, we create highly relational learning and development experiences that equip leaders for transformational leadership and mission in a post-Christian reality.
We offer leadership formation experiences exclusively for Partners, and Partners also receive a substantial discount for other experiences that are open to the public.
#
Meet our Church Partners
Our growing community of Jesus Collective Individual, Church, and Network Partners currently represents eleven countries across all five continents.
Meet our Church and Network Partners below.
Artisan Church — British Columbia, Canada

Brentview Church — Alberta, Canada

Daylight Church — Kentucky, United States
Elevation Waterloo — Ontario, Canada

Larger Story Church — Virginia, United States
LifePath Church — Delaware, United States
Missio Dei — Utah, United States

nightlight Canada — Ontario, Canada
Olympia City Church — Washington, United States
Pilgrim Church — British Columbia, Canada

The Meeting House — Ontario, Canada

Una — Ontario, Canada

Woodland Hills — Minnesota, United States