As a collective, we consider everyone who's part of this network to be part of our team. But that's way too many bios and photos to fit on a page, so for now, meet the team whose job it is to serve Jesus Collective!
Cherish is a speaker, preacher, and writer. She's passionate about Jesus, the Word of God, and has a burning desire to reflect its truths in every aspect of her life. She has a heart for discipleship and has been blessed to write Bible studies and teach and preach the Word of God.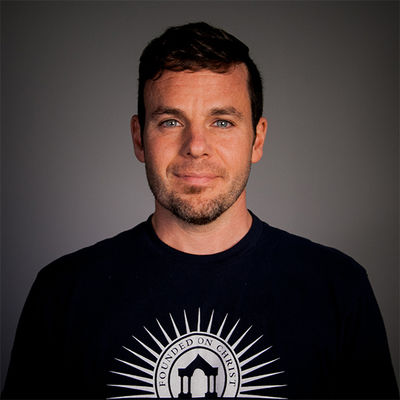 Jon has been on the leadership Team for Jesus Collective since the inception of the vision for a Jesus-centred network. Jon serves on the Core Leadership Team and collaborates with Extended Leadership Team partners to create innovative and impactful Jesus-centred Hub environments. Jon gives oversight to Partnership onboarding and empowers equipping, training, and leadership development for Partners and beyond.

#
Extended Leadership Team
The Extended Leadership Team are high capacity volunteers who lead and support key areas of program and resourcing within our network. We are so grateful for their commitment!
Paul (Manitoba, Canada) is the Teaching Pastor at The Meeting Place Church in Winnipeg, Manitoba. Having previously served in full-time ministry in both urban and rural contexts, he's interested in leading in places where his gifts and passions can connect to serve the mission of Jesus in this world.

Paul Walker

Podcasts
Meghan (Arizona, United States) is the Lead Pastor at Trinity Mennonite Church in Glendale, Arizona and author of The Bible Unwrapped. Theologically, her interests include biblical hermeneutics, spiritual practices, preaching, and rediscovering the place of the Spirit in Jesus-centred faith.

Meghan Good

Theology Circle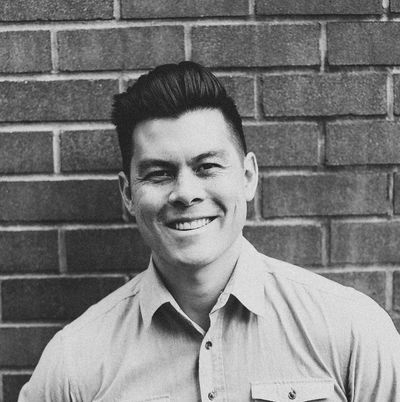 John (British Columbia, Canada) is the lead pastor at Reality Church in Vancouver – a community centred on the person, life, gospel, and hope of Jesus. John loves to be active and in his spare time enjoys playing hockey and soccer.

John Hau

Resourcing
Brad (British Columbia, Canada) has been the Lead Pastor at Jericho Ridge Community Church in Surrey, BC since its inception in 2005. He has an MA in Church Ministries and previously served at North Langley Community Church, and he's passionate about seeing people take the next steps in their faith journey.

Brad Sumner

Hubs
Jonny (Utah, United States) is a church planter, pastor, writer, and podcaster in Salt Lake City, Utah, known for his integration of creativity, spirituality, and culture. Jonny received his doctorate of contextual theology from Northern Seminary.

Jonny Morrison

Jesus Collective Blog
J (British Columbia, Canada) has been a Pastoral Elder at Highland Community Church in Abbotsford, British Columbia for over 14 years. He's previously worked as a radio producer, magazine editor, and instructor at Columbia Bible College and Canadian Mennonite University's Outtatown program.

J. Janzen

Equipping
#
Board Members
The Jesus Collective Board provides governance and charitable accountability by overseeing things like policies, legalities, and finances. Our board members bring skills and heart!
David (Ontario, Canada) is the Executive Vice President of Procurement & Program Management at Infrastructure Ontario where he brings his expertise in law, corporate governance, strategic planning, and commercial transactions. David also has a strong affiliation with International Teams Canada, where he experienced overseas mission-based service and the transformative effect of deliberate discipleship.

David Ho

Infrastructure Ontario
Christie (Ontario, Canada) is the North American Director for RaiseUPFaith. With a focus on equipping and coaching, resourcing and training, Christie is a strategic leader who is passionate about discipling children, empowering leaders and providing effective support to those who love today's kids. Christie is an international speaker and writer, sharing her wonder and what-ifs with dreamers and doers alike.

Christie Penner Worden

RaiseUpFaith
Peter (British Columbia, Canada) is a seasoned group facilitator having worked in business, academic, and church settings including leadership development with several companies and 10 years of case study facilitation in the Marketplace Ministries program at Regent College. He has been a commercial lawyer for 44 years and is Moderator at Artisan Church which is a Jesus Collective Church Partner.

Peter Mogan

MDS Lawyers
Carol (Ontario, Canada) is currently working as CFO to Veenstra & Lloyd's Plumbing, Heating & Cooling. Carol brings a variety of skills from business and not-for-profit. She's passionate about serving Jesus and creating space for others to take their next steps, and she serves at The Meeting House Sandbanks.

Carol Babcock

Veenstra & Lloyds Plumbing Heating & Cooling