As a collective, we consider everyone who is part of this network to be part of our team. But that's way too many bios and photos to fit on a page, so for now, meet the team whose job it is to serve Jesus Collective! (Joyfully, we might add…)
Christine is excited to serve Jesus Collective by merging her project management skills with her love for kids and all things One Story curriculum. She has a background in teaching, kids ministry, communications, and project management. Her favourite part of serving in ministry is equipping others with systems and processes that allow them to focus on the parts of their role in which they're most gifted (and also bringing yummy snacks to meetings).
In her role as Partner Liaison, Angela likes to refer to herself as a professional friend-maker. She brings 22 years of pastoral experience with her, so she gets what church leaders in our network are experiencing, and loves building the bridges of connection between our Partner's needs and our network's resources. Ang sees her Partner Liaison role as a concierge of sorts — she takes very seriously the responsibility to steward the overall experience of our Partners — from the very beginning of their exploration with our network to their continued satisfaction and growing sense of ownership as Partners.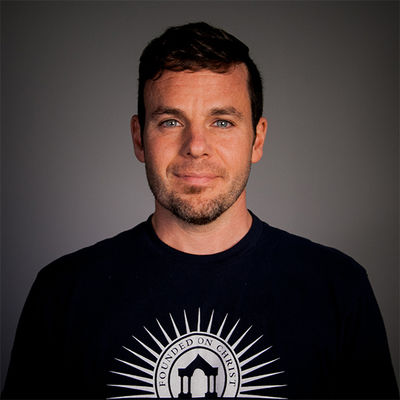 Jon lives in Southern Ontario with his wife Aimee and three teenage children. Over the past 20 years, Jon has been an educator, youth pastor, associate pastor, church planter, denominational leader, leadership consultant to business leaders, pastor to pastors, and consultant on leadership development and transformation. He is a third-generation pastor and life-long student of the church world. He's seen the good, the bad, and the ugly of local church life and leadership.
Matt has been involved with Jesus Collective since its inception. He led the initial research and discernment about the possibility of shaping an extended Jesus-centred network, and is thrilled to have the privilege of serving as Jesus Collective's Executive Director alongside a great team. He's husband to Fiona, dad to Jessica, and lives on the east side of Toronto, ON. He's passionate about advancing the Kingdom, growing disciples, and giving more visibility to the life-giving and life-changing Jesus-centred Way.