Theology Rooted in the Radical Reformation
August 4 & 11, 2021, 1:00 – 5:00PM ET
What do we mean by Jesus-centred theology? What are the implications of Jesus-centred theology for our discipleship, spirituality, Scriptural interpretation, leadership, community, and mission in these complex times?
Join us for a two-day experience of learning, conversation, and community with some incredible Jesus-centred thought leaders and practitioners.
Heads up: Space is limited, so sign up today!


#
Who's this for?
Church, ministry, and business leaders who are:
New to Jesus-centred theology but want to learn more.

Know the basics but want to explore how it all works together.

Hungry to understand the implications of Radical Reformation theological approaches.

Excited to create a Jesus-centred culture within their community and ministry context.
#
What can I expect?
Explore the implications of and differences between theology rooted in the Reformation and Jesus-centred theology rooted in the Radical Reformation.

Receive live roundtable instruction from skilled thought leaders and practitioners.

Explore how the Jesus-centred way intersects with contemporary culture.

Participate in breakout conversations and shared learning with other Jesus-centred leaders.

Get access to all session recordings for continued study and refreshers.
Meghan is Lead Pastor at Trinity Mennonite Church in Glendale, Arizona. She's the author of The Bible Unwrapped and is currently writing a second book on contemporary loneliness and the gospel. Theologically, her interests include biblical hermeneutics, spiritual practices, preaching, and rediscovering the place of the Spirit in Jesus-centred faith.

Meghan Good, Lead Pastor

Arizona, United States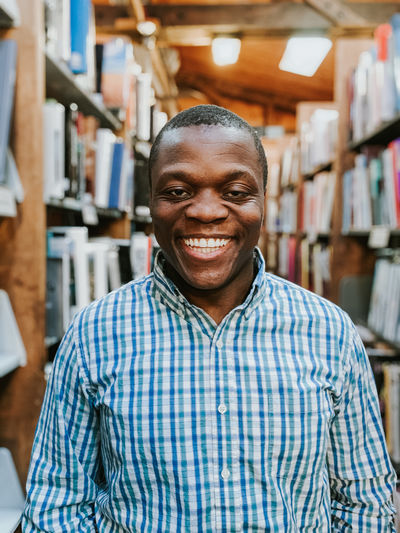 Hank has a Master's of Divinity from Evangelical Theological Seminary and pastors at Harrisburg Brethren in Christ Church. His ministry experience has been gleaned through serving at camps, community and youth centres, and in the social work field. Hank and his wife, Shell, live in Harrisburg with their daughters Harper and Kennedy.

Hank Johnson, Senior Pastor

Harrisburg, PA
David is BR Lindner Chair of Evangelical Theology at Northern Seminary in Chicago. He's pastored and participated in many church plants and writes on issues facing the local church. His theology combines Neo-Anabaptist streams of thought, his commitments to evangelicalism, and his love for political theory.

David Fitch

Chicago, IL
Paul is a Teaching Pastor at Woodland Hills Church and a Professor of Biblical and Theological Studies at Bethel University in St. Paul. He's authored or edited over a dozen books, including the award-winning The Jesus Legend: A Case for the Historical Reliability of the Synoptic Jesus Tradition (with Greg Boyd), as well as numerous articles and essays.

Paul Eddy, Teaching Pastor

Woodland Hills, Minnesota
Tara Beth is a pastor, preacher, and writer. She speaks widely at conferences, retreats, and universities across America on Women in Ministry, Church Leadership, and the call to be a Radiant Witness. She's a pastor at Christ Church of Oak Brook in Chicago and the author of Emboldened, Radiant Church, and Forty Days on Being a Six. She has two sons and has been married to Jeff since 2006.

Tara Beth Leach , Pastor

Chicago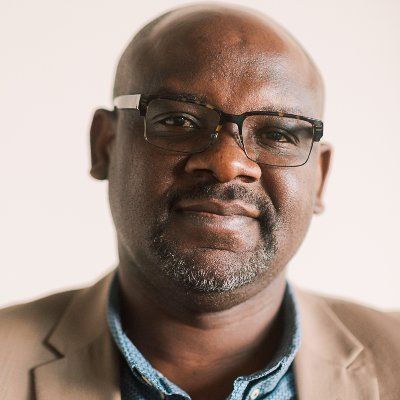 Samuel is a teacher, author, trainer, activist, and coach for leaders who want to create a better world from the inside out using peace and nonviolence methods. He's the founding director of the Center for Nonviolence and Conflict Transformation based in Rockford, Illinois. Samuel lives with his family in Milton, Ontario.

Samuel Sarpiya, Executive Director

Ontario, CA
Greg is a former atheist, theologian, author, and senior pastor of Woodland Hills Church in St. Paul, Minnesota. He holds a PhD from Princeton Theological Seminary and has authored or co-authored 18 books, including the best-selling and award-winning Letters From a Skeptic and The Myth of a Christian Nation.

Greg Boyd, Senior Pastor

St. Paul, MN
#
Key Topics
Background and historical witness of the Radical Reformation movement
What is God like? God looks like Jesus
Who is Jesus? Jesus is Lord and cruciform love
How do we read Scripture differently with Jesus at the centre?
What does a Jesus-centred church look like? A community of disciples with a commitment to peacemaking, nonviolent enemy love, and counter-cultural disciple making, reconciliation, and simplicity
How does a Jesus-centred church engage with secular and religiously-minded people?
#
Schedule
Day One — Core Components of Jesus-Centred Theology
August 4, 1:00 — 5:00 PM ET

1

:

00

PM

 — Story of Radical Reformation Theology with Paul Eddy

2

:

06

PM

 — Character of God: God Looks Like Jesus with Bruxy Cavey

2

:

48

PM

 — Break

3

:

05

PM

 — If God Looks Like Jesus, Which Jesus? with Greg Boyd

3

:

57

PM

 — Break

4

:

04

PM

 — Interpreting Scripture with Jesus at the Centre with Meghan Good
Day Two — Characteristics of a Jesus-Centred Church
August 11, 1:00 – 5:00PM ET
1

:

00

PM

 — A Community of Counter Cultural Disciples with Tara Beth Leach

2

:

07

PM

 — A Community of Peacemakers with Samuel Sarpiya

2

:

47

PM

 — Break


3

:

06

PM

 — A Community of Reconciliation and Simplicity with Hank Johnson

3

:

58

PM

 — Break

4

:

05

PM

 — Jesus-Centered Church on Mission in Religious and Secular Cultures with David Fitch
#
Registration Details
Includes live access to all sessions on August 4 and 11, plus access to all recorded content after the event.
Space is limited to keep a relational learning environment, so sign up today!

Jesus Collective Partner Rate:
$45 CAD + admin fee
Approx $39 USD* + admin fee
Curious about Partnership? Learn more here.
Non-Partner Rate:
$95 CAD + admin fee
Approx. $80 USD* + admin fee
*USD rates are approximate based on current exchange rates