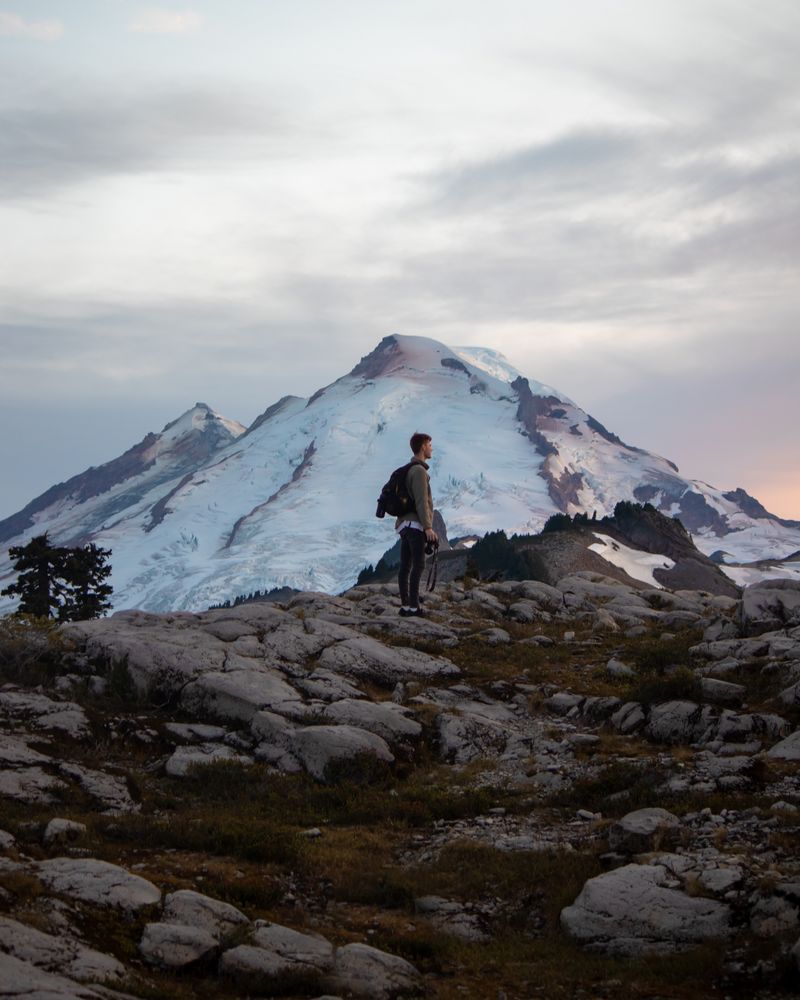 Online Learning Collective
How to Lead and Disciple in a Polarized World
Together we'll explore six aspects of the words, works, ways, and wisdom of Jesus needed to lead skillfully and faithfully in a polarized world.

Join a diverse learning community from across the U.S., Canada, and beyond in a six-week discipleship and leadership exploration. This community will learn from experienced leaders from a diverse range of expertise in each of the six aspects of this Jesus-centered approach.

This six-week cohort-based learning community features facilitated small group learning, weekly spiritual practices, live interaction with thought leaders, optional one-on-one coaching, interactive online forums, and expert-curated learning resources.

This OLC will focus on the inner and outer worlds of leadership and discipleship to Jesus. Participants will be equipped to understand and address:
The root causes of polarization unfolding in our broader culture

The implications of Jesus' core message and vocation for discipleship, mission, and nonviolent peacemaking enemy love.

How a centered-set discipleship paradigm can equip new postures and mindsets for approaching polarization in our communities.

How Jesus can transform polarization in our own hearts as leaders.

How an overly Eurocentric Gospel can stifle ethnic and racial diversity in churches.

How a Jesus-centered faith calls us to address systemic polarization across race, economics, and political lines.
# What is an

OLC

?
Learn more from OLC facilitators Jon Hand and Keith Smith as they talk about this OLC and the impact it can have on your leadership and discipleship.
#
Who's this for?
You are a highly motivated person seeking a brave, safe community to be unsettled, challenged, and equipped with the implications of the Jesus-centered way in a polarized world.

Learn with other hungry leaders from diverse contexts how to put Jesus back in the center and transform the polarization in you and around you.

For pastors, leaders of Christian organizations, kingdom-minded business leaders, and those eager to be uncomfortably renewed in the radical call of discipleship to Jesus.
#
What are others saying?
What are other leaders saying about this experience?
"The content was great. Challenging and transformative. The interactions with thought leaders were priceless. The relationships gained are ones that will last a lifetime. The transformation brought is beyond words … Jesus has been made more real to me than ever before."
- Josh, Young Adult Pastor
"The OLC exceeded my expectations. When my friends and family asked me about the class I said it was one of the hardest things I have done in a long time AND I love it. It stretched me theologically and intellectually."
-Gail, Church Leader
"We got to wrestle through these difficult subjects together and to hear what God is doing around the world through others and the struggles that other leaders are facing … It created a learning environment that was not only safe, but brave."
‑Christine, Lead Pastor
"Over the course of the past several years I've felt an increased leadership burden. The Jesus Collective OLC was a game changer for me; I now feel more optimistic in my ministry and leadership."
‑Evan, Lead Pastor

#
What to expect?
Weekly Jesus-centered spiritual practices to transform your life

&

ministry

Three optional one-on-one coaching sessions with an experienced Jesus-centered coach

A combination of interactive online forums and small group learning

Professionally curated learning resources (texts, videos, podcasts, etc.)

Jesus-centered equipping you can take back to your ministry context

Live weekly engagement with a range of highly experienced practitioner / thought leaders