Making Peace in a Polarized World
How to courageously lead congregations toward unity and peace in the way of Jesus
October 4, 12 & 18
Thanks so much for joining us! Keep scrolling to access links to the learning experience resources, the speaker notes and slides, and the recordings of each session.
#
What we explored
The difference between peacemaking and peacekeeping

What Jesus taught about how to disagree

How to create room for diverse opinions to be shared without canceling each other

What role social media is playing in polarization

How we can work to identify secular ideologies that polarize us and distract us from Jesus

How we can embed the practices and postures of peacemaking into the culture of our churches


How having Jesus at the centre can create room for relational unity while holding divergent views and beliefs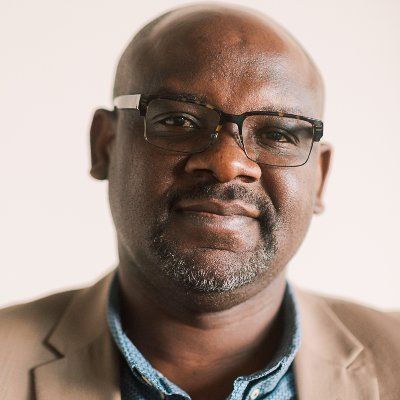 Samuel is a teacher, author, trainer, activist, and coach for leaders who want to create a better world from the inside out using peace and nonviolence methods. He's the founding director of the Center for Nonviolence and Conflict Transformation based in Rockford, Illinois. Samuel lives with his family in Milton, Ontario.

Samuel Sarpiya, Executive Director

Ontario, CA
With over 28 years of experience coaching, mediating, training, facilitating, and consulting, Betty is highly regarded as a conflict, change, and leadership specialist. She specializes in working with complex challenges, supporting leaders and their organizations to be at their best.

Betty Pries, Change, conflict, and leadership specialist

Ontario, CA
Colin is an ordained minister, author, and founder of UrbanPromise Toronto and Connect City, a ministry that connects young leaders to God's mission in vulnerable communities. Colin has appeared on Canadian television, radio, and in national newspapers and works as a coach and mentor to pastors and business leaders.

Rev. Colin McCartney

Ontario, CA
Adam leads Yeovil Community Church alongside his wife Rachel where they've been exploring Jesus-centredness, distinctive inclusivity, and whole community transformation over 14 years. Adam is passionate about community transformation and the church working in partnership to see his nation transformed.

Adam Dyer, Lead Pastor

Somerset, UK
Mandy has served in pastoral ministry for over 17 years in a variety of church contexts, and she currently serves as the Spiritual Practices Pastor at Southridge Community Church in St Catharines, Ontario. Mandy longs to see the authentic heart of Jesus forming and transforming our communities from the inside out.

Mandy Kasper

Ontario, CA
Margaret has served as a preacher, teacher, and leader in Christian ministry for over 20 years. She currently works with the Mennonite Central Committee in Ontario, an organization committed to relief, development, and peace in the name of Christ, and as the Walking with People in Poverty Program Coordinator.

Margaret Smart

Ontario, CA
#
Jesus Collective Partnership
Partnership is the relational backbone of Jesus Collective — the core community within our network. Partners are the churches, ministries, and individual leaders that are relationally invested in Jesus Collective and together engaged in the vision and ongoing mission of the network. They're our peeps. They're our Family.