What is a Jesus-centred gospel, and how does it apply to our cultural moment?
May 5 – 6, 2022
Oakville, Ontario, Canada + Online

UNITE ​'22 is a purposeful global gathering hosted by Jesus Collective, designed to forge unity in our polarized moment and equip us with fresh perspective and relevant tools through a focused exploration of what it means to centre the gospel on Jesus.

We love church conferences, but this isn't one…
If you're looking to lay low and take in one way presentations, this probably isn't the event for you. UNITE ​'22 is designed to engage us collaboratively in a two day collective journey of understanding and practical application of the Jesus-centred way.
We'll stretch our imaginations with much needed clarity and insight into the distinctiveness of the Jesus-centred gospel. We'll wrestle together with how this ancient-yet-fresh approach applies practically on the ground to the pressing realities of our day and inspires us as we (re)imagine and (re)build church post-COVID. We'll slow down to share spiritual practices that form us. And we'll have lots of time to celebrate and hang out together!
Our hope is that you leave more rooted in your identity in Jesus, encouraged and challenged by what it means to be Jesus-centred, equipped with practices and tools for the realities you face in your context, and with some fun memories with new like-minded friends.

#
Who is this for?
Church, ministry, and marketplace leaders and teams around the world who want to:
Engage in honest, loving, deep-dive dialogue about key issues and opportunities facing our churches

Forge new relationships and community with like-minded pastors and ministry leaders from across North America and beyond

Model Kingdom unity and gain new skills to make peace and lead in the Jesus-centred way in polarized environments


Celebrate and learn more about what God is doing through Jesus Collective and how you can get engaged
#
What to expect
Engage with thought and practice leaders across the movement in a mix of thought provoking and interactive experiences

Journey together in a collective format to recapture our imaginations for a Jesus-centred gospel and how it applies to the realities of our day


'

Collective' safe space – take part in a conversational and collaborative approach to tackling key issues together with peer church leaders

Intentional social and networking time, including an evening social event

Communal spiritual practices + prayer together

Practical leadership equipping with like-minded peers


Learn about the future of Jesus Collective and options for ongoing engagement
#
Schedule
Our annual Partner Summit is a time for the Jesus Collective Partner community to celebrate, build relationships, and discern the Spirit's leading as we shape this collective together. And we get to hold it in person!
The Partner Summit will take place in Oakville, Ontario (the same location as UNITE​'22). It's free for all Partners, and all Partners are invited to attend and participate.
Pre-conference evening social gathering, featuring conversation with church leaders sharing their experience navigating and innovating through the COVID-19 pandemic. Registration is required. (Additional ticket purchase required)
Morning Plenary #

1

– What is a Jesus-centred Gospel?
Followed by interactive processing and application
Themed workshops (choose your own)
Afternoon Plenary #

2

– Jesus-centred Power Dynamics
Followed by interactive processing and application
Themed workshops (choose your own)
Evening Program — Plenary Panel and conversation: ​

'

The Many Gospels'

UNITE

​

'

22

Social — Chartered buses to a pub crawl in downtown Toronto! (Additional ticket purchase)
Morning Plenary #

3

– Engaging with the Secular Age
Followed by interactive processing and application
Themed workshops (choose your own)
Vision Casting for Jesus Collective

&

Network Updates
Afternoon Plenary #

4

– Rooting Our Identity in Jesus
Shared spiritual practice and communion


* Exact timing and agenda details subject to refinement/​change
#
Breakout Workshops
Guests will have the option of choosing three different interactive workshops to attend throughout the gathering. Each workshop corresponds with one of the main themes of UNITE ​'22.
Reading scripture with Jesus at the centre
What does it mean to be a Jesus-centred church?
Exploring a Jesus-centred use of power
Better Together: Leadership models that empower women to lead
Jesus-centred approaches to social justice and racial reconciliation
The relevance of Jesus in a secular age
Engaging post-Christian communities with the Gospel
Healthy identity and transformational practices for Jesus-centred leaders
Discipling the next generation towards Jesus
Foundations for peacemaking and navigating conflict
#
Contributors
Stay tuned for more — we're shaping a diverse group of teachers, practitioners, and ordinary radicals like you from in and around Jesus Collective to participate at UNITE ​'22.
Cheryl is an international speaker, author, podcast/​TV host, and social justice advocate. CBC has recognized her as one of 150 Black Women who are making Canada a better place.

Cheryl Nembhard, Author, Award Winning Flimmaker

Toronto, ON
With over 28 years of experience coaching, mediating, training, facilitating, and consulting, Betty is highly regarded as a conflict, change, and leadership specialist. She specializes in working with complex challenges, supporting leaders and their organizations to be at their best.

Betty Pries, Change, conflict, and leadership specialist

Waterloo, ON
Colin is an ordained minister, author, and founder of UrbanPromise Toronto and Connect City, a ministry that connects young leaders to God's mission in vulnerable communities. Colin has appeared on Canadian television, radio, and in national newspapers and works as a coach and mentor to pastors and business leaders.

Rev. Colin McCartney

Toronto, ON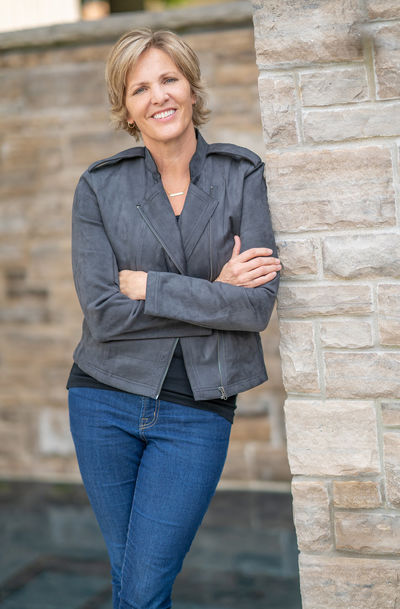 Danielle's aggressive compassion has served people firsthand in countries all over the world — from establishing justice departments and church plants, to launching global anti-trafficking initiatives, to creating new initiatives to mobilize people towards transformational living. Danielle trains, advocates, and inspires people to live differently.

Danielle Strickland, Author

Toronto, ON
David Zahl is founder and director of Mockingbird Ministries, an organization devoted to ​"connecting the Christian faith with the realities of everyday life." He's also the cohost of The Mockingcast and author of Seculosity. He and his family live in Charlottesville, Virginia, where he serves on the staff of Christ Episcopal Church.

David Zahl, Director

Charlottesville, VA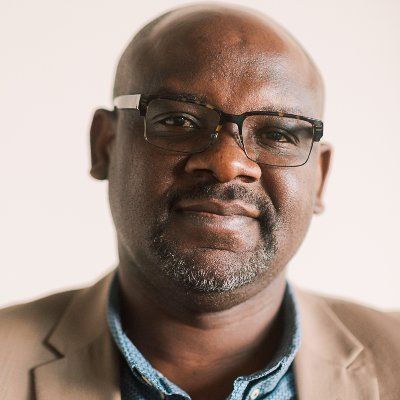 Samuel is a teacher, author, trainer, activist, and coach for leaders who want to create a better world from the inside out using peace and nonviolence methods. He's the founding director of the Center for Nonviolence and Conflict Transformation based in Rockford, Illinois. Samuel lives with his family in Milton, Ontario.

Samuel Sarpiya, Executive Director

Milton, ON
David is BR Lindner Chair of Evangelical Theology at Northern Seminary in Chicago. He's pastored and participated in many church plants and writes on issues facing the local church. His theology combines Neo-Anabaptist streams of thought, his commitments to evangelicalism, and his love for political theory.

David Fitch

Chicago, IL
Greg is a former atheist, theologian, author, and senior pastor of Woodland Hills Church in St. Paul, Minnesota. He holds a PhD from Princeton Theological Seminary and has authored or co-authored 18 books, including the best-selling and award-winning Letters From a Skeptic and The Myth of a Christian Nation.

Greg Boyd, Senior Pastor

St. Paul, MN
Alyssa is a writer and speaker who's convinced that this life is all about figuring out how to live as a recipient of the amazing grace and unending love of Christ. She knows that it's about running towards the most broken places on earth armed with radical love, subversive peace, reckless faith, and unwavering hope — and facing our own brokenness in the process.

Alyssa Esparaz, Communicator & Advocate

Toronto, ON
Christie loves sharing her vision for kids ministry with adults, igniting innovative ways to disciple children, and blazing trails for kids to step onto with Kingdom purpose. Christie's own childlike faith allows her to point others to God's promises and presence.

Christie Penner Worden, Next Gen Specialist, Children's Ministry Consultant

Waterloo, ON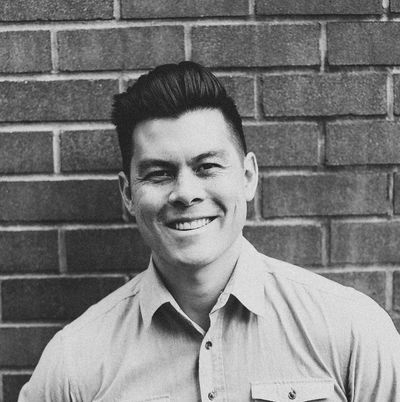 John is the lead pastor at Reality Church in Vancouver – a community centred on the person, life, gospel, and hope of Jesus. John loves to be active and in his spare time enjoys playing hockey and soccer. He lives in downtown Vancouver with his wife and three kids.

John Hau, Lead Pastor

Vancouver, BC
Meghan is the author of a book on biblical interpretation (The Bible Unwrapped) and is currently writing a second book on contemporary loneliness and the gospel. Theologically, her interests include biblical hermeneutics, spiritual practices, preaching, and rediscovering the place of the Spirit in Jesus-centred faith.

Meghan Good, Teaching Pastor

Trinity Mennonit Church, Arizona
When he's not pastoring, Steve is instigating place-based projects, hosting workshops, and inviting everyday citizens to leverage their time, ideas, and creativity for the sake of their neighbourhoods. He's the co-founder of Good City Co., a civic organization that helps citizens take greater ownership over the places they call home.

Steve MacDouell, Founder of Good City Co., Pastor at The Meeting House

Toronto, ON
Shawna has served in various pastoral staff roles for over 20 years in both Texas and Minnesota. She's married to Scott and is mom to Deklan, Gavin, Jensen, and Afton. She loves her role at Woodland Hills Church and is passionate about helping people find their place of belonging.

Shawna Boren, Engagement Pastor

St. Paul, MN
Tania is a pastor, speaker, author, practical theologian, and the founding director of God Conversations, a global ministry that equips people to recognize and respond to God's voice. Tania ministers across the globe to all traditions and age-groups and is a popular voice on radio in Australia, New Zealand, and the UK.

Dr. Tania Harris, Director of God Conversations

New South Wales, AU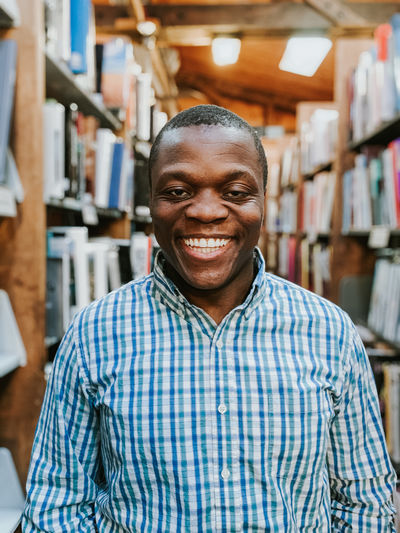 Hank has a Master's of Divinity from Evangelical Theological Seminary and pastors at Harrisburg Brethren in Christ Church. His ministry experience has been gleaned through serving at camps, community and youth centres, and in the social work field. Hank and his wife, Shell, live in Harrisburg with their daughters Harper and Kennedy.

Hank Johnson, Senior Pastor

Harrisburg, PA
Leanne has served as the Lead Pastor of Mount Hamilton Baptist Church for 15 years and writes at
lean​nefriesen​.com. She's particularly passionate about helping and encouraging women preachers to find their preaching voice.

Leanne Friesen, Lead Pastor

Hamilton, ON
Kurt is a pastor, writer, and spiritual director. He's the Lead Pastor at Brentview Baptist Church in Calgary, AB and the author of Echoing Hope: How the Humanity of Jesus Redeems Our Pain. He also hosts Theology Curator, a podcast and website dedicated to giving voice to Jesus-centred theology and formation.

Kurt Willems, Pastor, Writer, Spiritual Director

Calgary, AB
Adam is leader of Yeovil Community Church in Somerset in the Southwest of England. He's committed to leading a broad, inclusive church which magnifies Jesus at the centre and works passionately in partnership with the community to bring whole community transformation.

Adam Dyer, Lead Pastor

Yeovile Community Church, UK
Jeff pastors at Southridge Community Church in St. Catharines, Ontario, a community that's been seeking to put and keep Jesus at the centre for over 20 years.

Jeff Lockyer, Pastor

St. Catharines, ON
Lisa is passionate about helping people embrace their path in life, even if it's not the one they'd planned or expected. She also (attempts) to keep daily rhythms of spiritual practices to stay aware of what God is already up to in her own life and in the lives of those around her. She is a pastor at The Meeting House Oakville.

Lisa Goetze, Pastor

Oakville, ON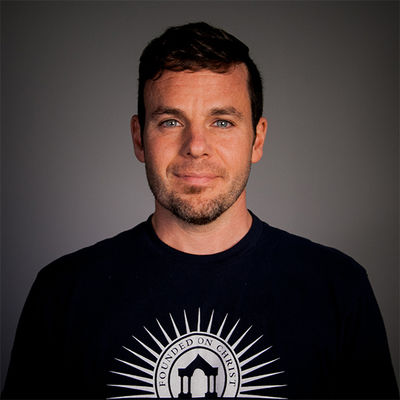 Jon provides leadership to transformational Leadership Formation experiences in Jesus Collective. He is also a founding partner in Transformational Coaching, a leadership development training experience that teaches coaching skills while inviting leaders to deeper inner transformation.


Jon Hand, Leadership Formation Pastor

Welland, ON
Jonny Morrison is a church planter, pastor, writer, & podcaster, known for his integration of creativity, spirituality, and culture.
He and his wife, Tory, live in Salt Lake City. Jonny graduated from Western Seminary with an M.A. in Biblical and Theological Studies and received his doctorate of contextual theology from Northern Seminary.

Jonny Morrison, Pastor

Salt Lake City, US
Keith is a storyteller, speaker, church planter and Lead Pastor. He holds a Masters degree in Organizational Leadership from Malone University and has over 10 years experience working in Residential Treatment Centers for at-risk teens. Keith is committed to building multiethnic communities that follow Jesus in the way of love, peace, and reconciliation.


Keith Smith, Lead Pastor

Gateway Church, Wooster, OH
# Partner Summit ​

'

22
May 4, 2022 (The day before UNITE ​'22)
Our annual Partner Summit is a time for the Jesus Collective Partner community to celebrate, build relationships, and discern the Spirit's leading as we shape this collective together. And we get to hold it in person!
The Partner Summit will take place in Oakville, Ontario (the same location as UNITE ​'22). It's free for all Partners, and all Partners are invited to attend and participate.
Partners can register for the Summit using the UNITE ​'22 registration link on this page. When you enter the Partner registration code at checkout, you'll notice the option to reserve a ticket for the Partner Summit on May 4 as well as the Partner Social the night of May 3.
#
Registration Details
You can register to attend UNITE ​'22 in-person or register to access the plenary sessions online in real time via livestream with access to online break-out sessions. Prices are listed in Canadian Dollars.
In-Person Registration

Access to all in-person sessions

Tickets to May

4

&

May

5

evening social events can be purchased separately
Early Bird Deadline: March 1, 2022

Individual: $

129

Early Bird / $

179

Regular / $

95

Jesus Collective Partners
Groups of

3

or more: $

99

pp Early Bird / $

139

pp Regular / $

75

pp Jesus Collective Partners
May

4

Evening Jesus Collective Social Event: $

10

pp Early Bird / $

15

pp Regular
May

5

Evening

UNITE

​

'

22

Social Event: $

10

pp Early Bird / $

15

pp Regular
Access to livestreamed plenary sessions


Access to online break-out sessions following plenary sessions
Early Bird Deadline: March 1, 2022
$

39

pp Early Bird / $

69

pp Regular / $

25

Jesus Collective Partners
#
Travel Info
Event Address
2700 Bristol Circle, Oakville, ON, L6H 6E1
COVID-Related Travel
&

Event Protocols

Travelling to Ontario from within Canada or abroad? Find out how you can follow public safety protocols so we can be safe together.

Travellers from outside of Canada can visit the Canadian Government website for helpful information on traveling to Canada and to determine travel protocols that apply to you. Please consult your local public health office to determine protocols that may apply in your home region.

Travellers within Canada can check out these links to determine which travel protocols apply to you:

Travelling by Plane or Train Within Canada

Provincial and Territorial Travel Protocols

In line with the policies set out by the Ontario Government, we are anticipating that COVID19 restrictions, including vaccine passport requirements and mask wearing, will have been lifted by the time of this event.

Also, the Federal Government has released that the pre-arrival COVID-19 testing requirement at the border for fully vaccinated travellers will no longer be in place by the end of March.
#
A Jesus-Centred Gospel?
What Does A Jesus-Centred Gospel Mean To You?
"In preparation for UNITE​'22, we asked our Partners and friends in the community what a Jesus-centred gospel means to them. Check out what some of them had to say."